Click on any picture to see the full size image.
January 17, 2005: Nighttime Photography - Palm Springs Area
"Frick & Frack"
This piece of modern art, which we affectionately named "Frick & Frack," is one of many new pieces that have been added to the median of El Paseo, a tony shopping district one block off Highway 111 in Palm Desert, California.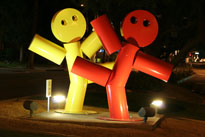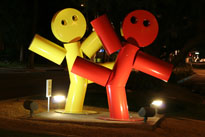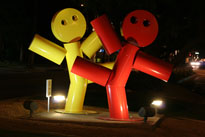 The Fountain at "The Lodge at Rancho Mirage" (formerly the Ritz-Carlton Hotel)
To some extent, this is a re-shoot of my 2001 Ritz-Carlton fountain photos (which were shot with an older camera), still available online here. An interesting comparison across a four-year gap.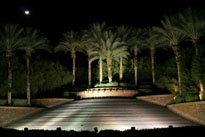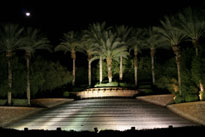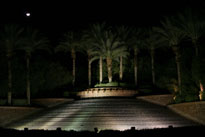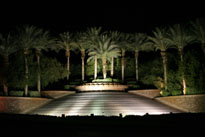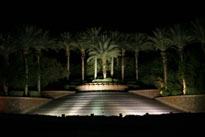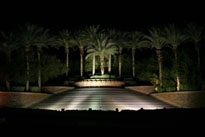 Rancho Mirage Entrance Monument