Click on any picture to see the full size image.
January 14, 2005: Joshua Tree: Lost Horse Mine Trail
This four-mile (round-trip) trail winds through the hills of Joshua Tree, eventually reaching the site of the 19th-century Lost Horse gold mine. This "ten-stamp" mill is one of the best-preserved mines of its type left. More than 120 gold mines, many of them still open and unprotected, exist within the boundaries of Joshua Tree. More details below.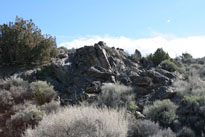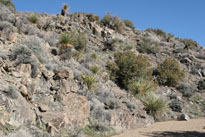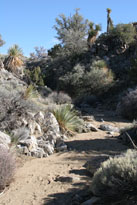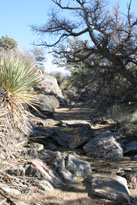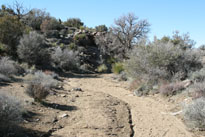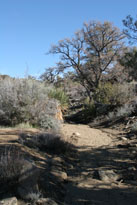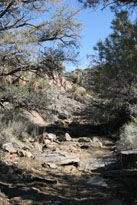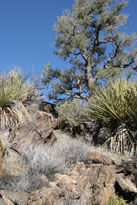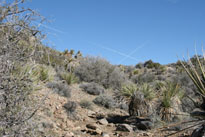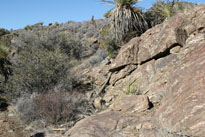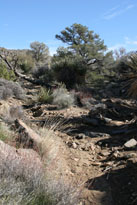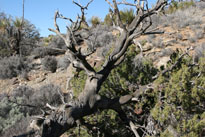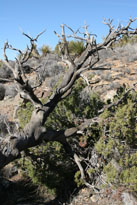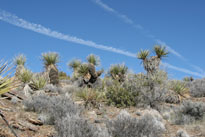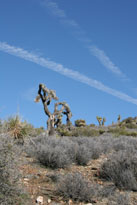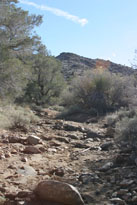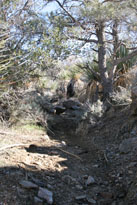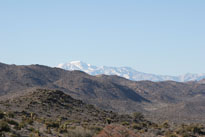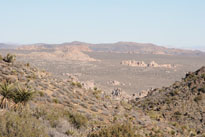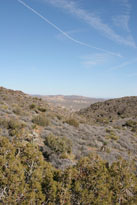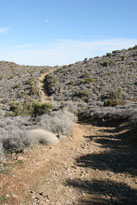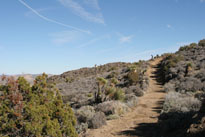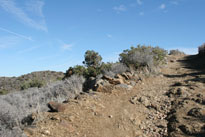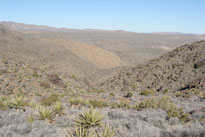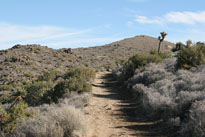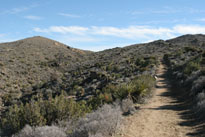 The Approach
The winding trail periodically teases you with views of the mill as you approach.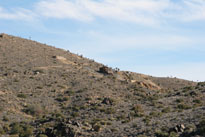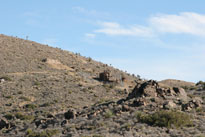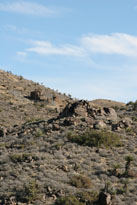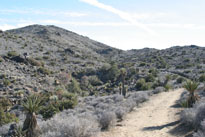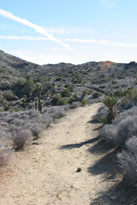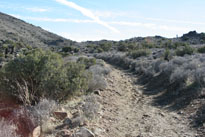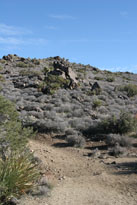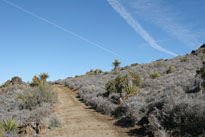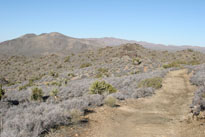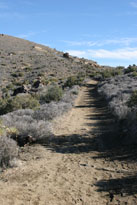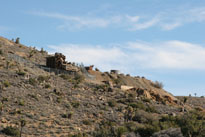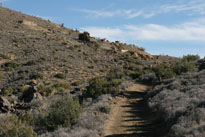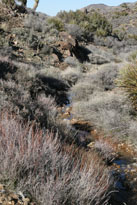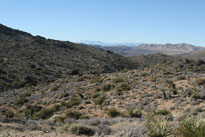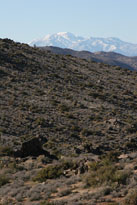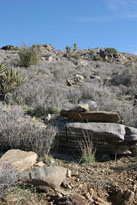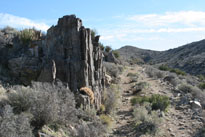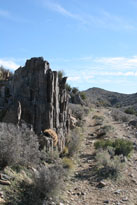 The Lost Horse Mine
In these photos, you can see the foundations for buildings near the mine, stone walls for water retention ponds, pipes on and around the hillside, quartzite ore on the ground, the open "stope" (mine shaft), an axle from a mine cart, and sundry equipment strewn about the site, not to mention the mine itself. The ten piston-like metal things you see on the front of the mine are the "stamps." These were used to pulverize the ore extracted from the mine.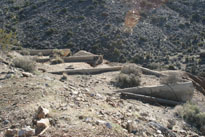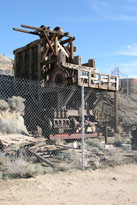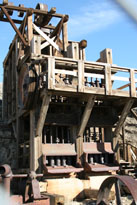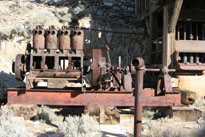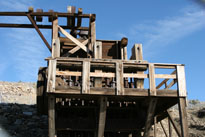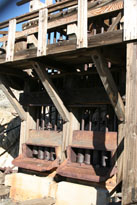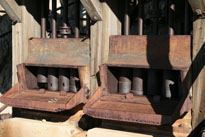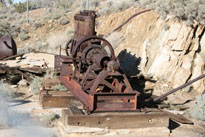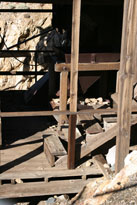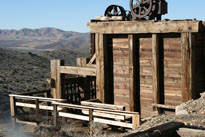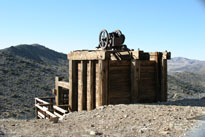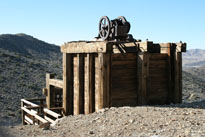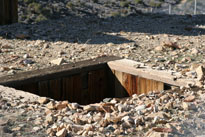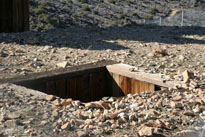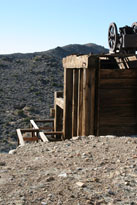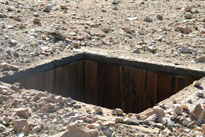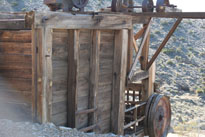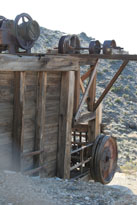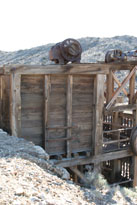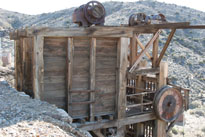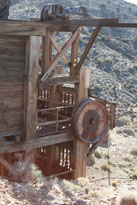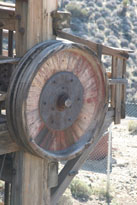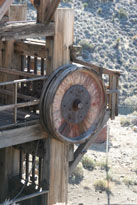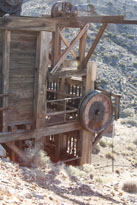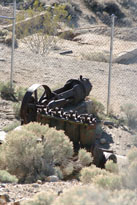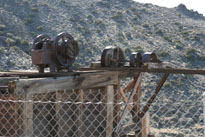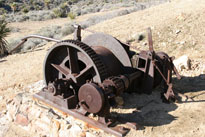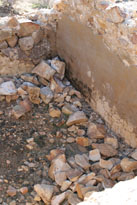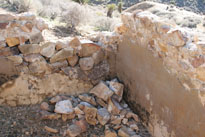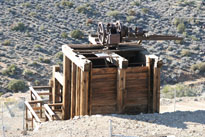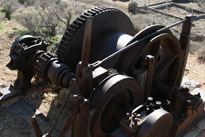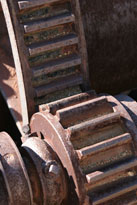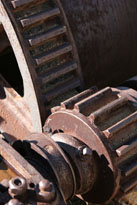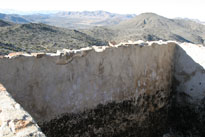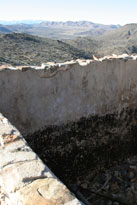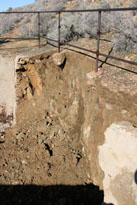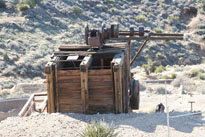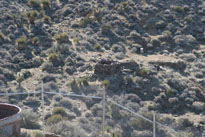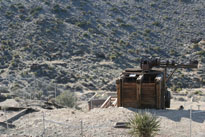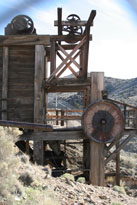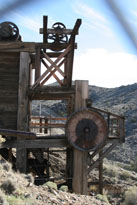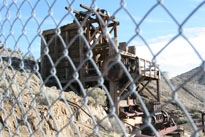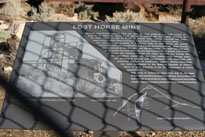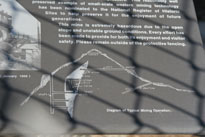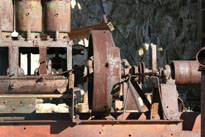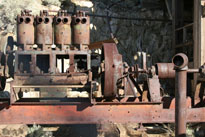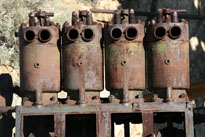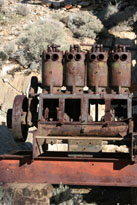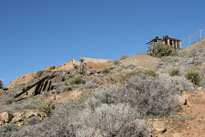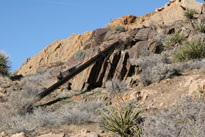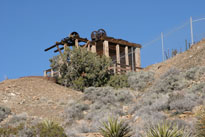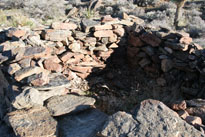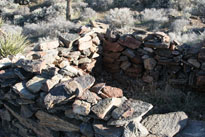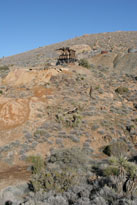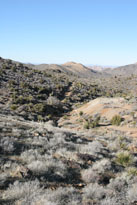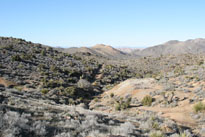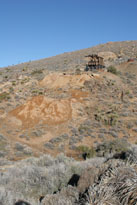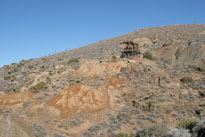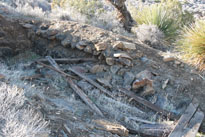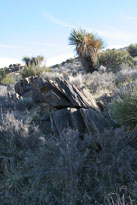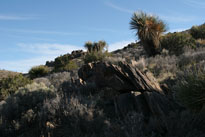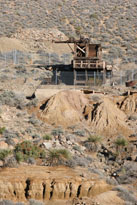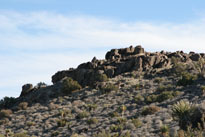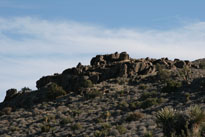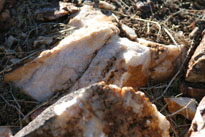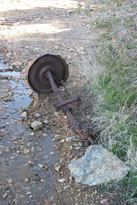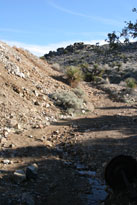 The Hike Back