Mammoth Cave (Frozen Niagara,
Historic, Great Onyx Lantern,
Violet City Lantern & River Styx Tours)

Date: May 29-30 & June 19-20, 2006
---
PHOTOS:
These photos were shot with a handheld Canon EOS 20D SLR digital camera with a Canon 28-105 F3.5-4.5 USM or Canon EF-S 10-22 F3.5-4.5 USM lens. Since most of Mammoth Cave is in near-darkness, getting decent shots is next to impossible. (I had to shoot more than 550 photos to get 208 decent ones.) The grain you see in these photos is a side effect of (1) high ISO and (2) jacking up the levels even more in post-processing. That's life!
Feel free to use the photos below for any noncommercial use (i.e. anything that doesn't make you money), but please be courteous and include a photo credit (Copyright 2006 Brian Reichow, brian@casabrian.com) and link to this site (http://www.casabrian.com). If you don't, I will hunt you down and kill you like the dog you are.

Frozen Niagara Tour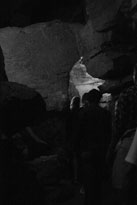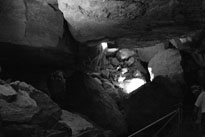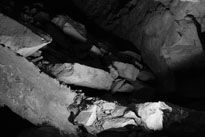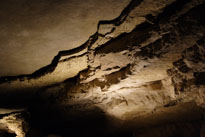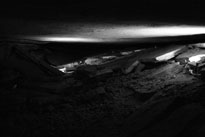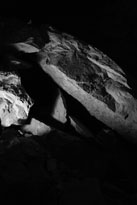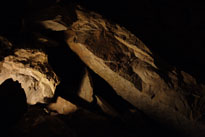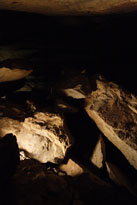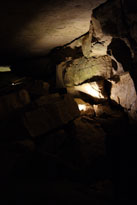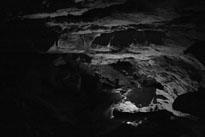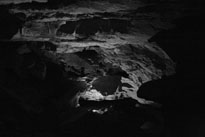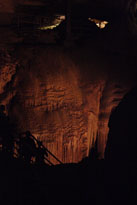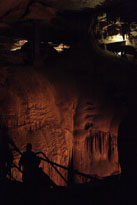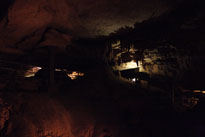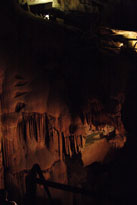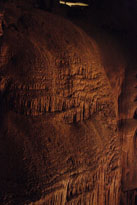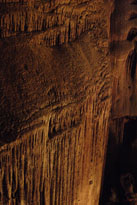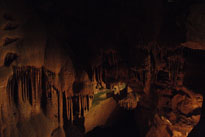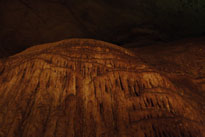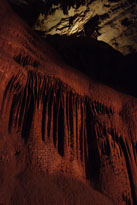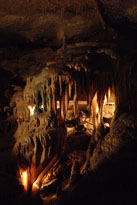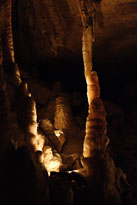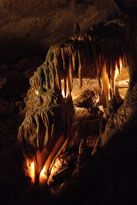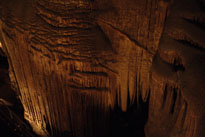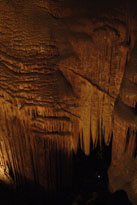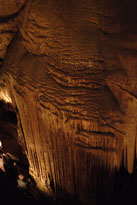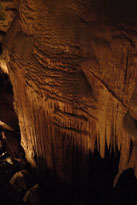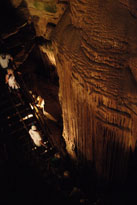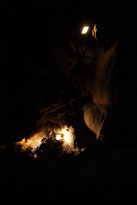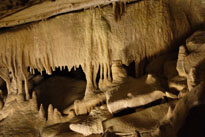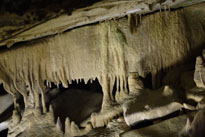 Historic Tour/River Styx Tour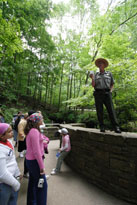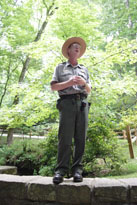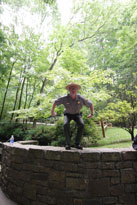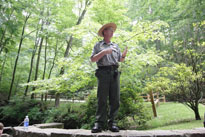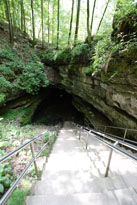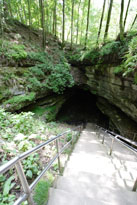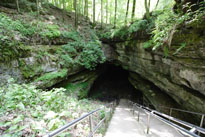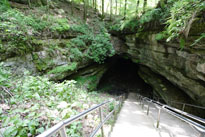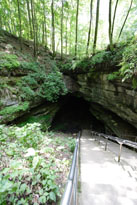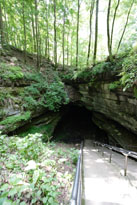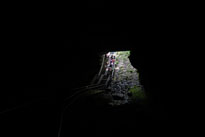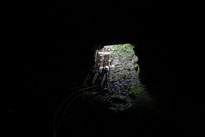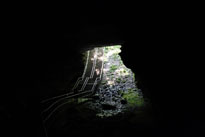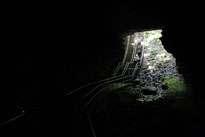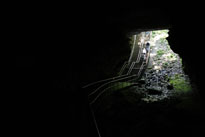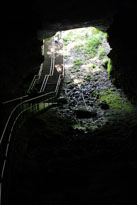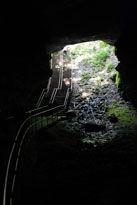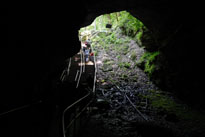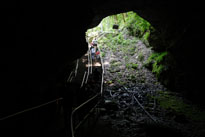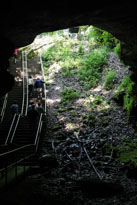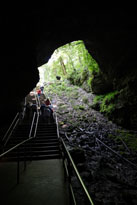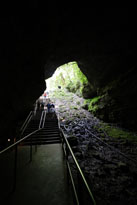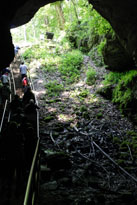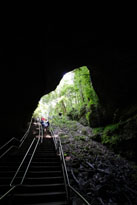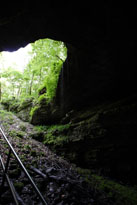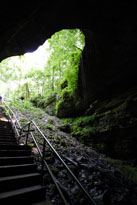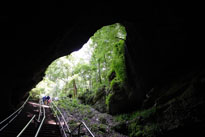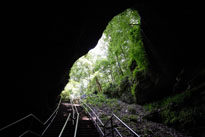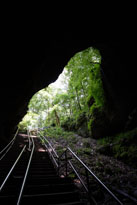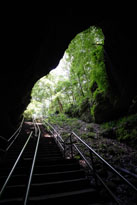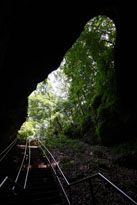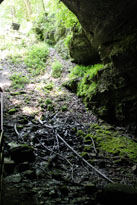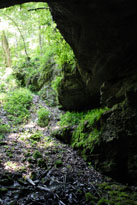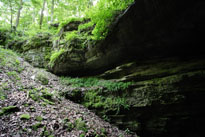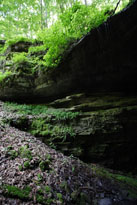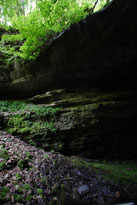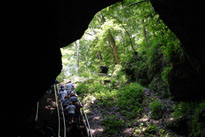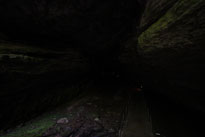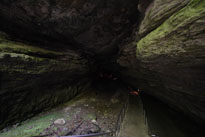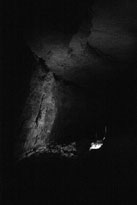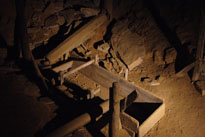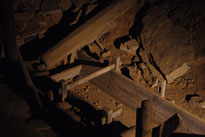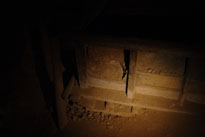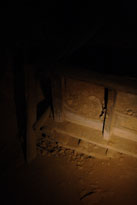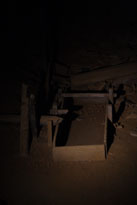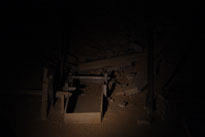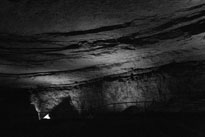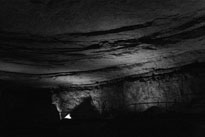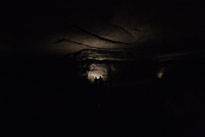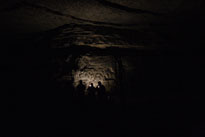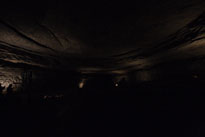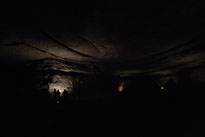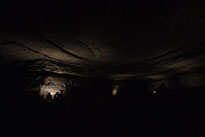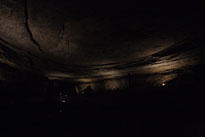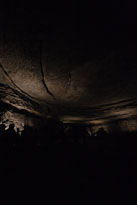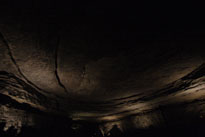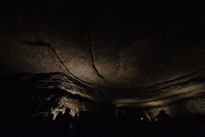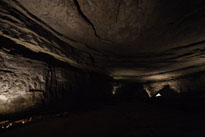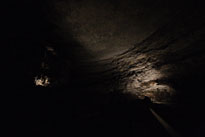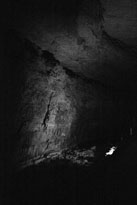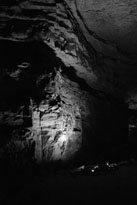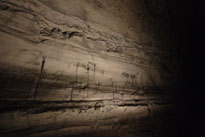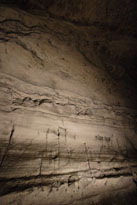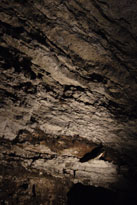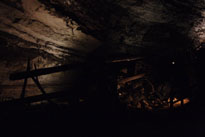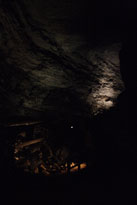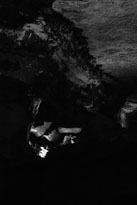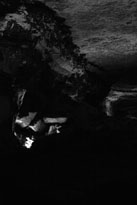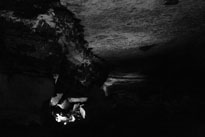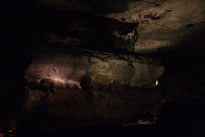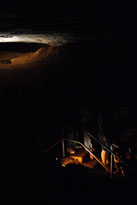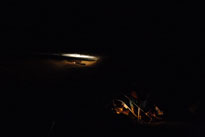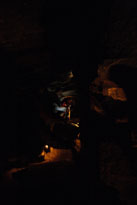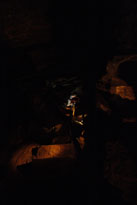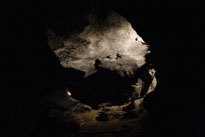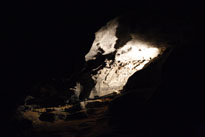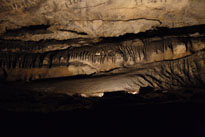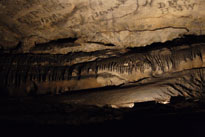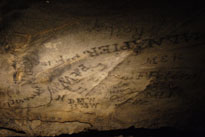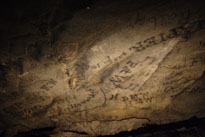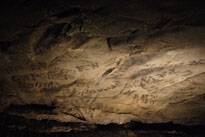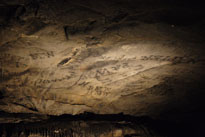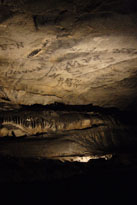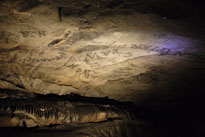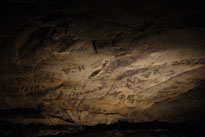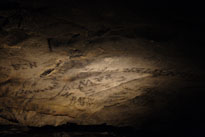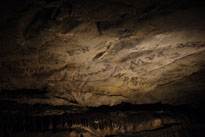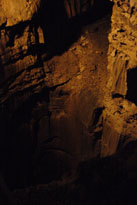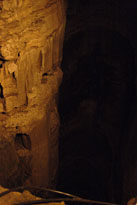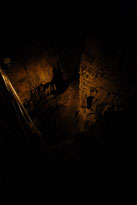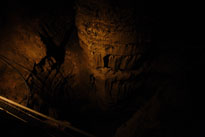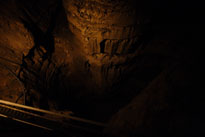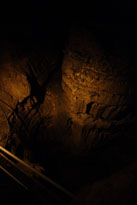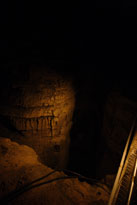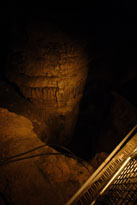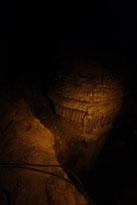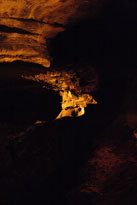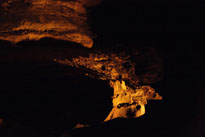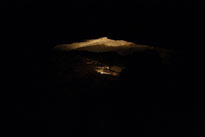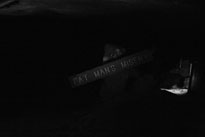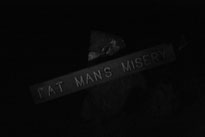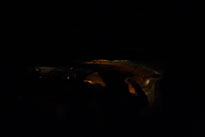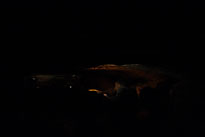 These next three photos are all I could get during the River Styx side trip down to Lake Lethe and the namesake underground river.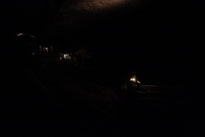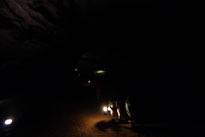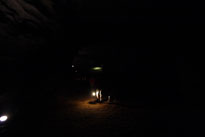 Back to the usual route...up to Mammoth Dome.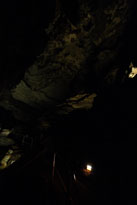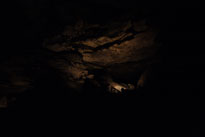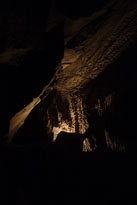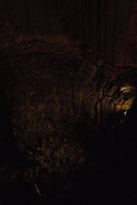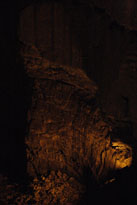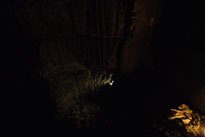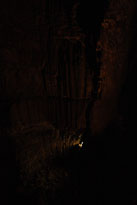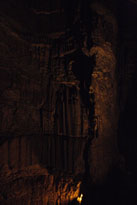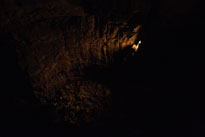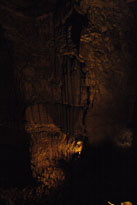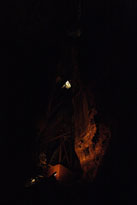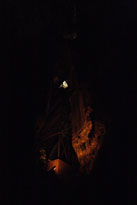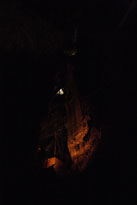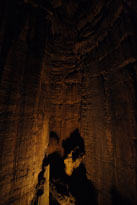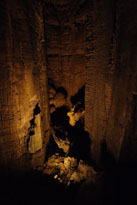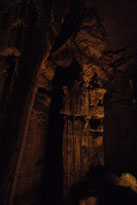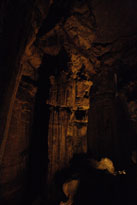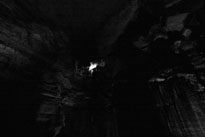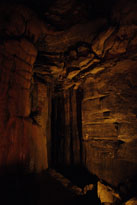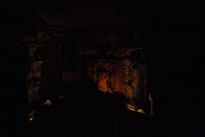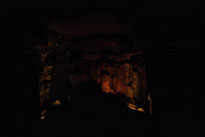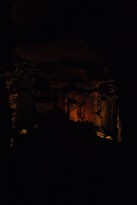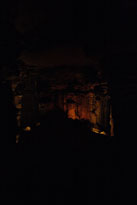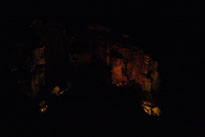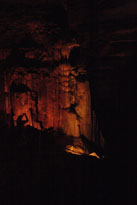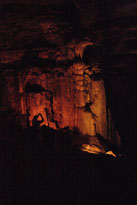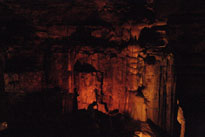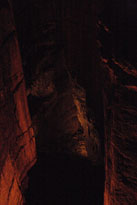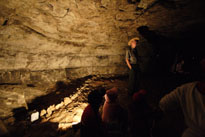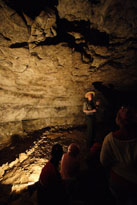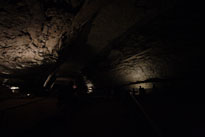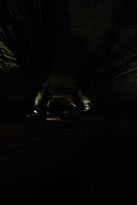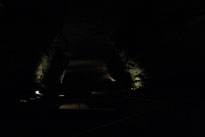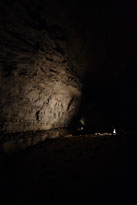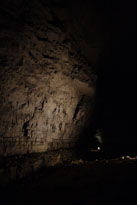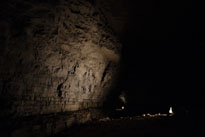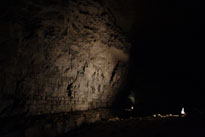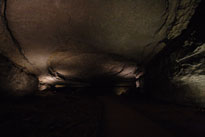 Great Onyx Lantern Tour
Even with good camera equipment, it's nearly impossible to shoot photos by lantern light. Here's all I was able to get.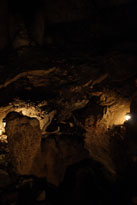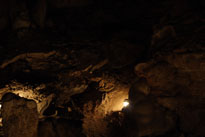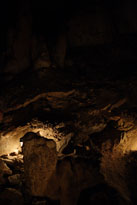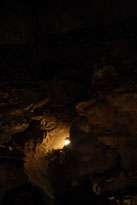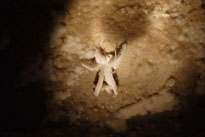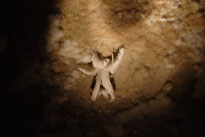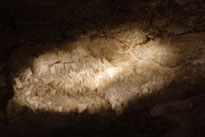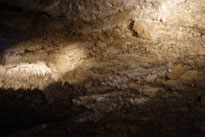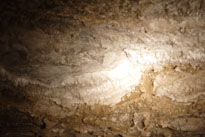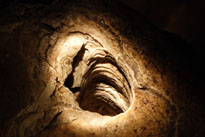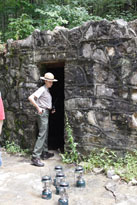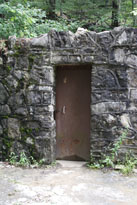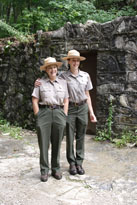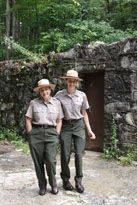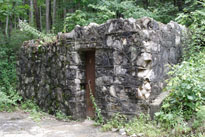 Violet City Lantern Tour
The Violet City tour largely duplicates the route (but not the content discussed) of the first section of the Historic Tour before heading off in a different direction for the remainder of the tour. These photos are the only photos I could get during that later part.