Click on any picture to see the full size image.
I really have to apologize for the quality of these particular photos. They were shot on a disposable camera instead of my usual digital setup. Sigh.
Golden Gate Bridge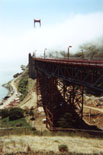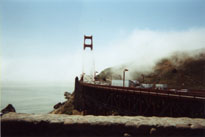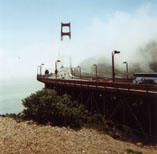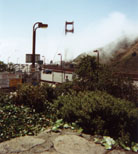 Views from Golden Gate Overlook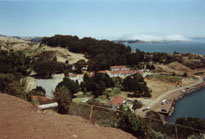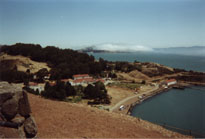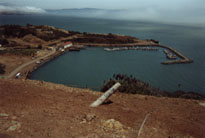 Sequoia Tree at Golden Gate Overlook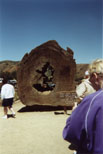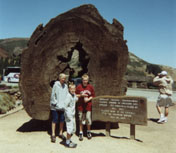 Crestview Hotel - Mountain View, CA
The Crestview Hotel was the most beautiful *new* hotel I've ever stayed at. It was close to everything, and by Bay Area standards its $130-$180/night price tag was totally reasonable. I highly recommend staying there if you get a chance! The service was unparalleled during the 9 days I spent in the Bay Area. The olive-colored Mazda 626 at center of the 2nd photo was my rental car for the week, and it was a GREAT car with great mileage.