This is a supplemental photo set. For even more photography of this park, see the main park photography page.
Dive Show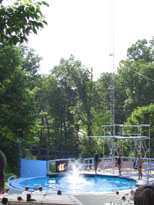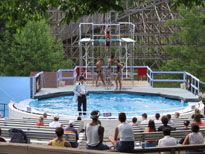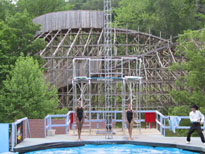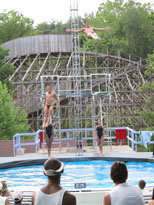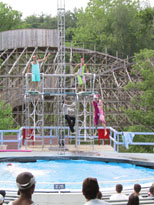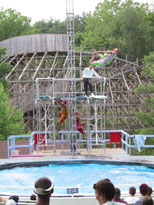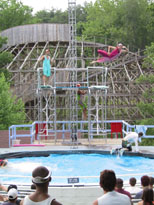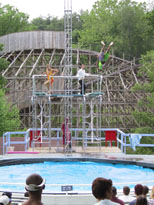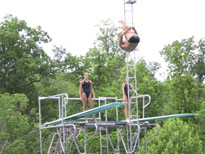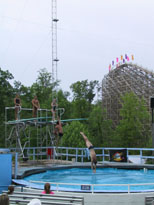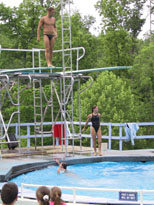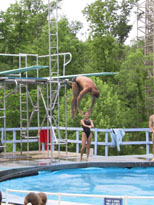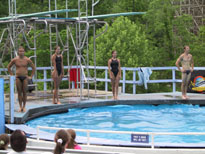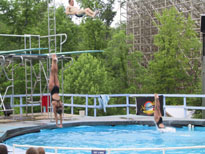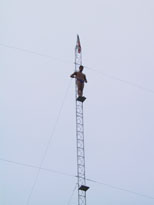 Lazy River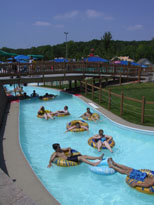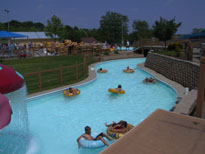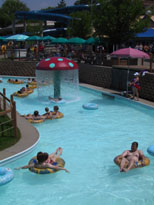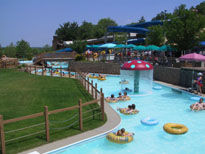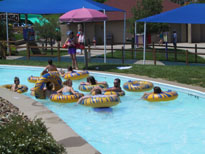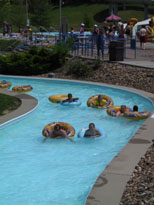 Legend & Walkback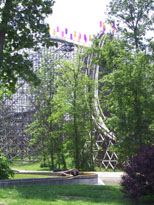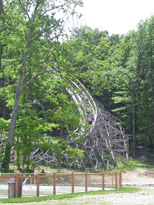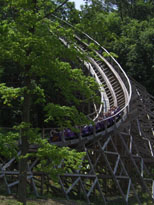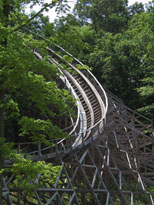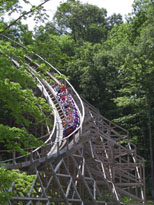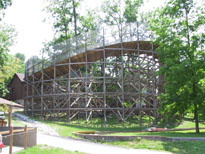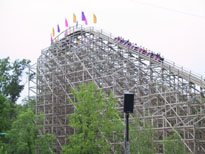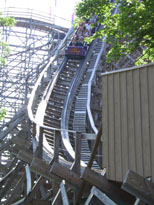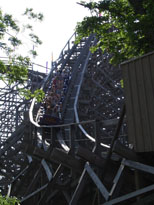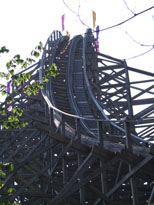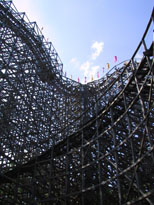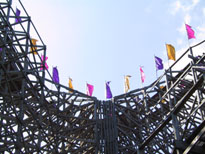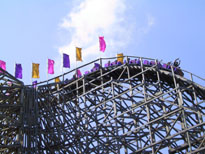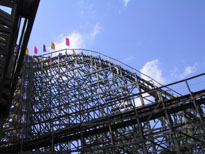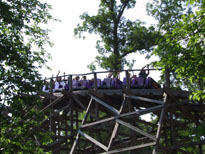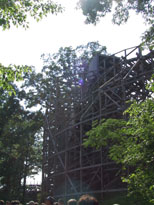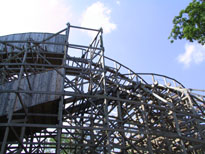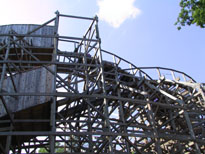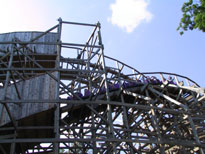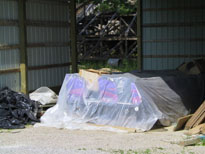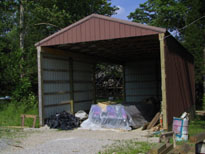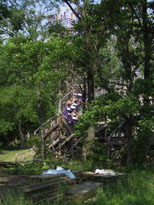 Legend On-Ride
Shooting photos of Legend always presents a problem, since Stark Raven Mad ERTs always seem to start with approaching storm clouds making it dark quite early. I deliberately went ahead and shot one go-round at my usual 1/500 sec. shutter speed, knowing full well I'd have to tweak the photos considerably in post-processing. Working from the original Canon RAW CCD data, I jacked up the levels quite a bit but at least ended up with something usable. The graininess is a by-product of the post-processing. Originals are on the left; tweaked versions are on the right.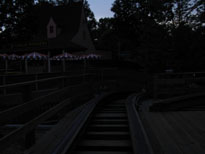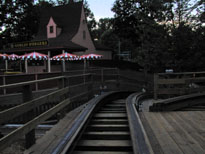 View from the front car in the station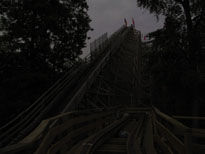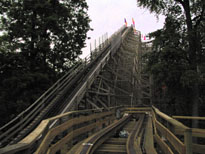 Approaching the lift hill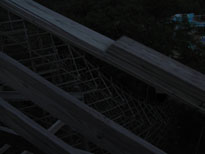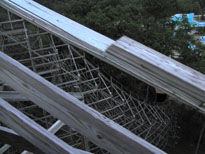 Through-the-railing shot of the first drop/tunnel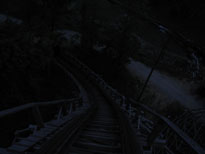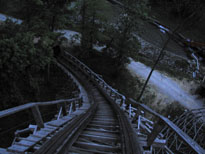 First drop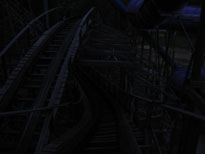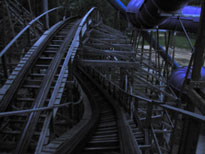 Outbound headchoppers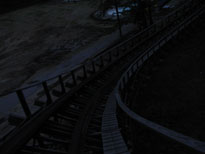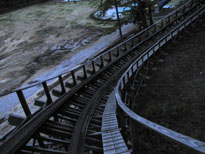 Spiral drop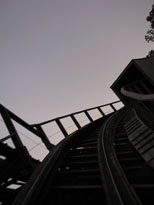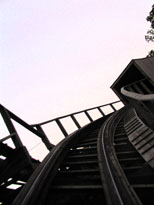 Entering the helix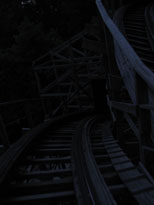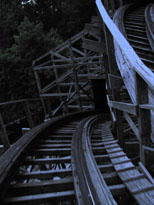 Second part of the helix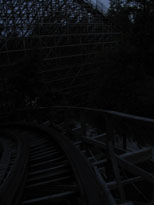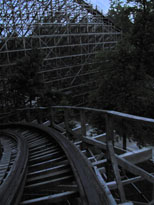 Exiting the helix, off to Four Corners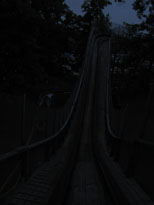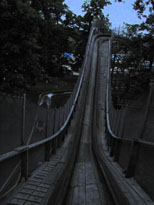 The final curve of the "Four Corners Of Death"

Monsoon Lagoon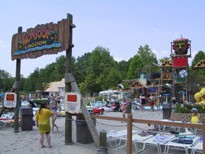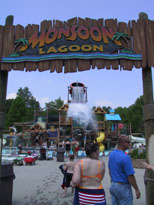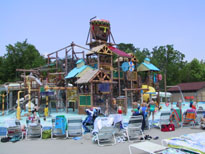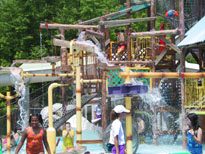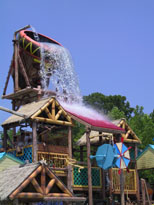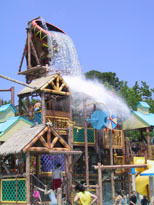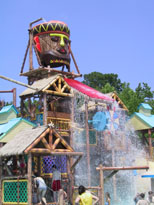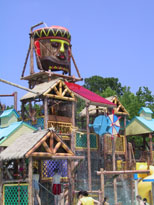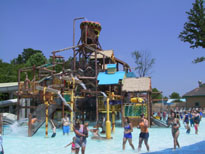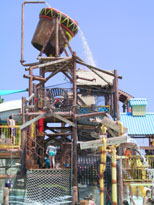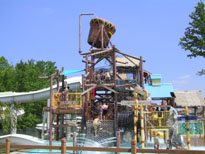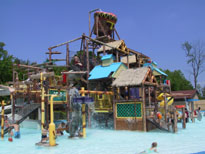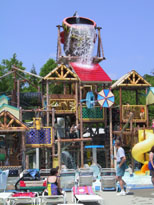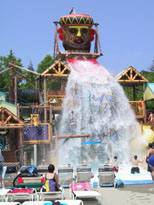 Raven & Walkback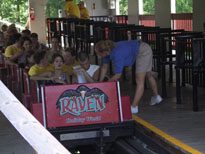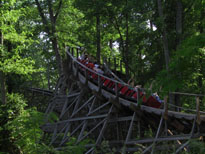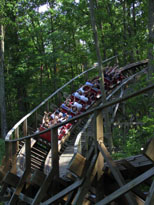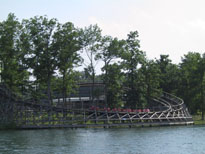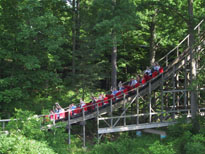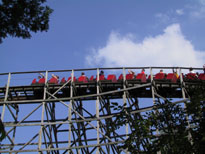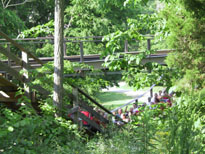 SRM Warmup Session in Discovery Institute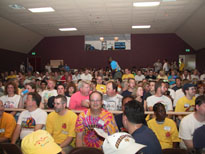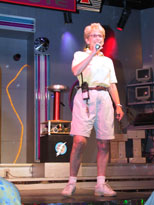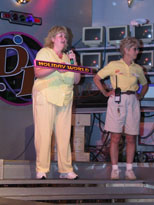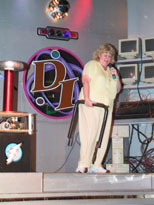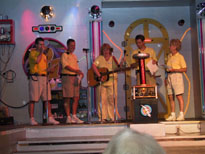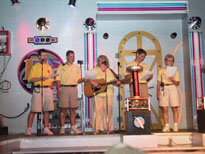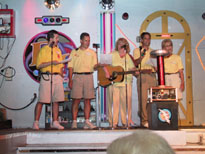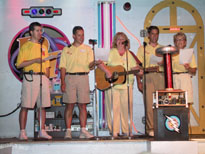 Waterslides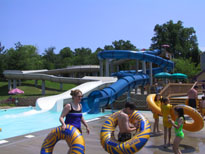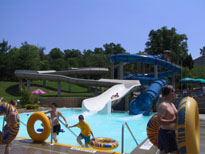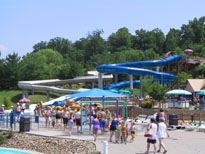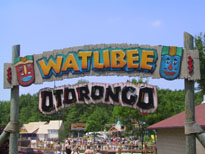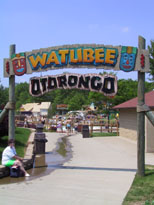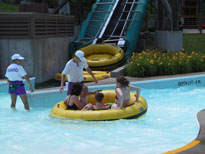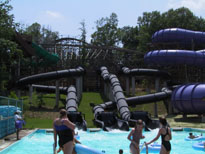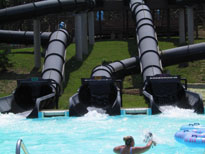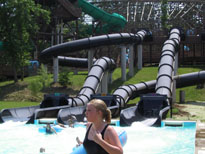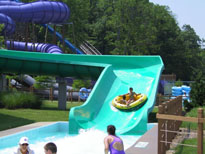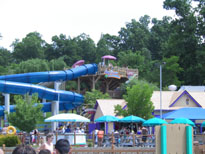 Wave Pool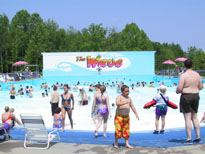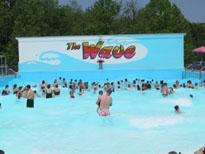 Zoombabwe